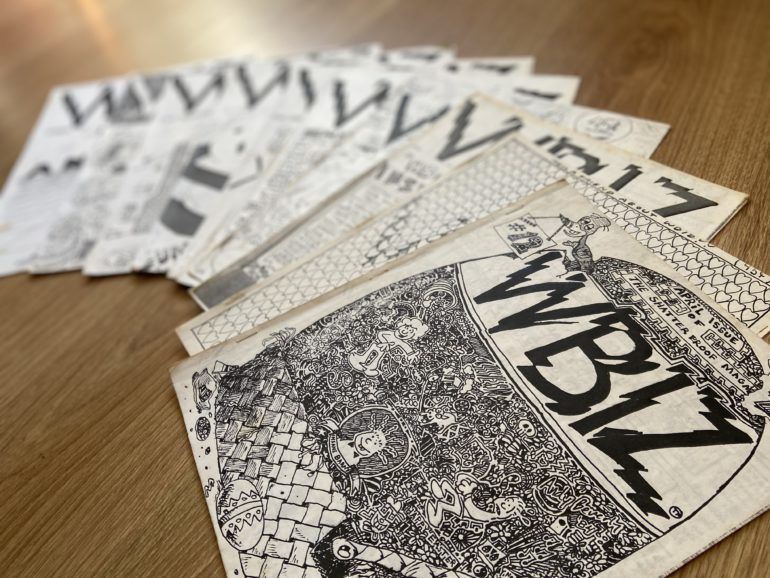 WBIZ Magazine
mai 20, 1984
A monthly magazine we put out as kids with my friend Christopher Joseph in Yellow Springs, Ohio. Other contributors are Matthew Huntington, Mark & Ben Bebko, Travis Lewis, Nathaniel Donat, Sean Ross, Laura McDonald, Nathan Mark Hunt, Boris Packard and Mike Brown (tell me if I forgot anyone). Many cartoons, stories and 80's nostalgia.
I have been continuing my cartooning, see my facebook page here: fb.me/LaFamilleStressee
Also on my website: https://andybeverly.fr/la-famille-stressee/
And of course the WBIZ facebook page: fb.me/WBIZmag/
Here are PDF versions of all the WBIZ issues I have available: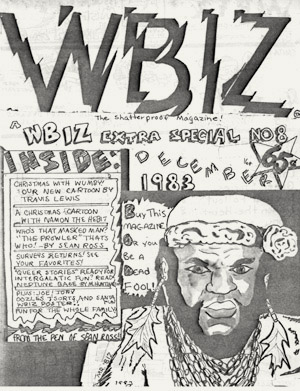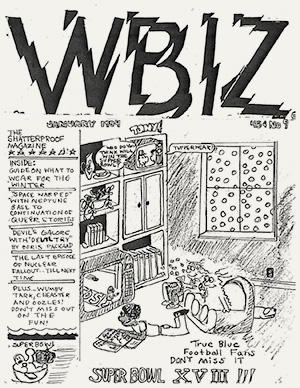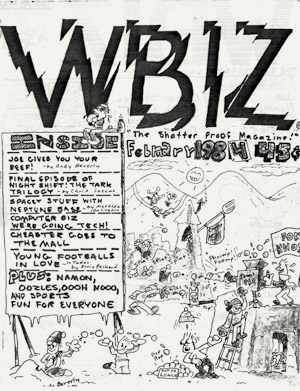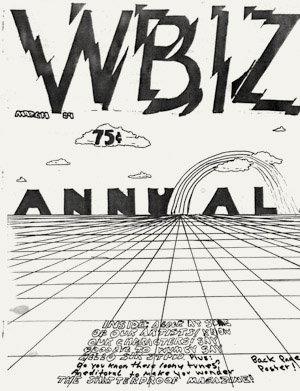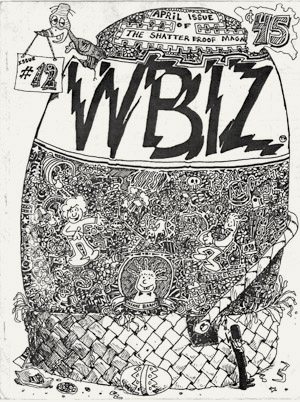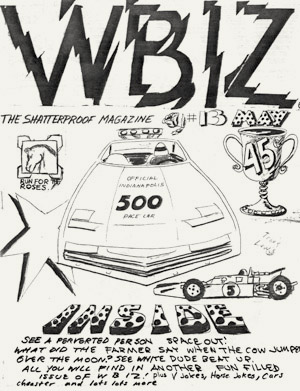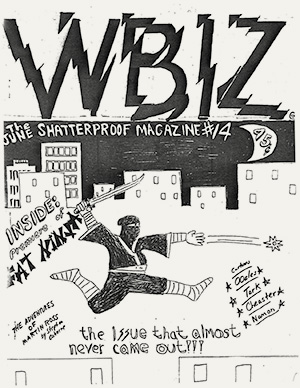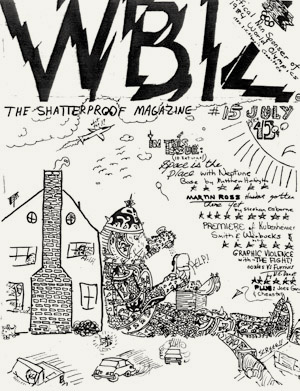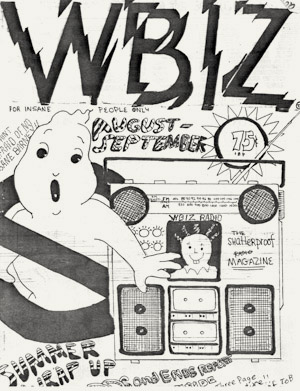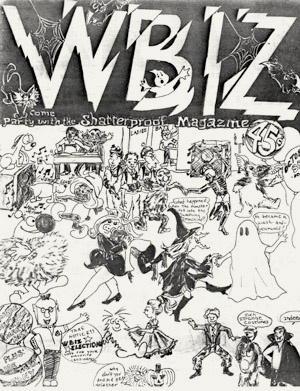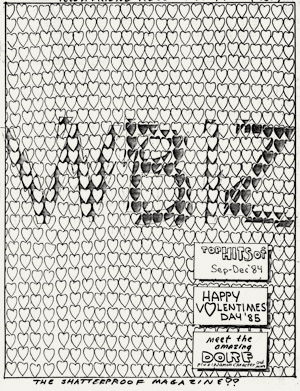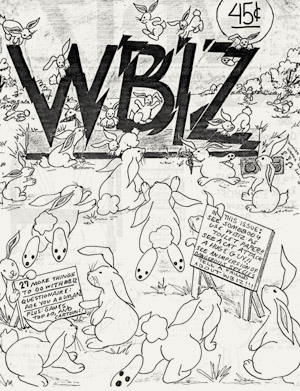 Still looking for issues 1-7!
Étiquettes : Comics, Drawings, Illustration